R

obert Garcia, CEO FFOMC, Howard Klerk National POMC President
Andy Tovar, FFOMC Board Secretary, Howard Klerk National POMC President, Dan Levey, National Executive Directo

r
30th Annual National Conference
Contact our Support Group Faciliator at 956-566-2036 to speak with us about your ongoing emotional needs.
Andy Tovar, FFOMC Board Secetary, Robert Hullinger, Founder of National Parents of Murdered Children and
Robert Garcia, CEO FFOMC.

Cincinnati Ohio National Leadership Conference
Dad, Mom, Sister & Robert Garcia, FFOMC

CEO
In Loving Memory of Rogelio "Roger" Garcia 9-13-2011
This organization is run by 100% homicide survivors!
The cornerstone of the recovery process is the initial death notification.--Deborah Spungen
Thank You For Been A CHAMPION FOR CRIME VICTIMS...
The Rio Grande Valley Families & Friends of Murdered Children (RGV-FFOMC) Inc., helps violent crime victims-homicide survivors and child witnesses prevail over the trauma of their victimization by assisting and advocating safety, on-going crisis support, advocacy, healing, and the pursuit for justice.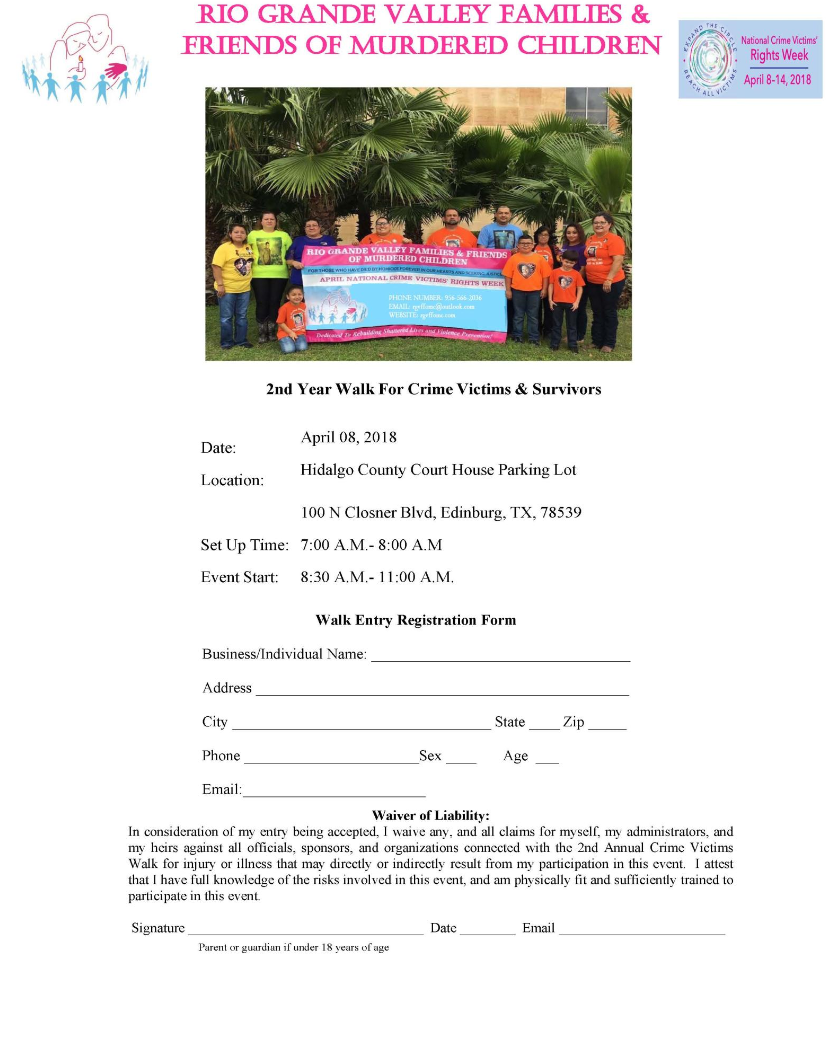 6th Annual National Day of Remembrance For Murdered Victims
9-25-2018
Theme:
"Find Strength in unity, Love in fond memories, and Hope in the future"
Pharr Event Center
3000 N. Cage
Pharr, TX 78577
6:00 p.m. - 7:00 p.m.