October 23rd, 1973 - July 8th, 2016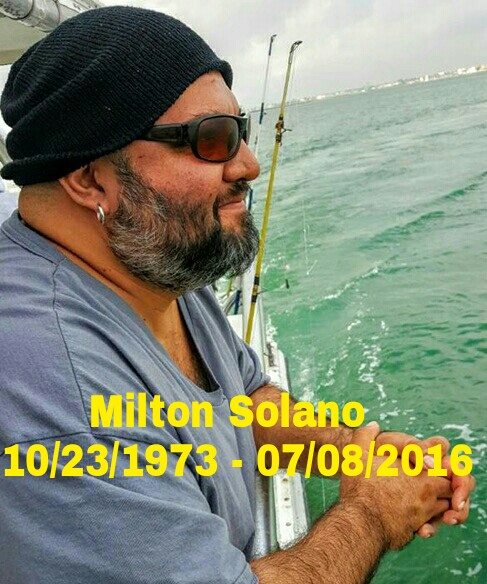 Matthew 5:4
"Blessed are they that mourn: for they shall be comforted."
Milton Carlos Solano graduated into the Kingdom of Glory on July 08, 2016 at the young age of 42. He was born on October 23, 1973 to Clemente and Ma. Guadalupe Solano. Milton was a beloved husband, father, grandfather, brother, mentor and friend. He was a massage therapist with healing hands, who got away to the beach every chance he was given. He loved to ride his new motorcycle, play Dominos, video games and all types of music. He was dedicated to Joy Fellowship church, had a passion for blessing others and just truly embraced life daily.
He was preceded in Heaven by his son, Milton "Miko" Solano II and his father in law Uvaldo "Baldo" Martinez.
His legacy of love and laughter will be carried on by his beloved wife, Mary M. Solano, his children William, Leila, Liana, Sabrina and Dominic Solano, his granddaughter Illyria G. Gordiano, his sisters Martha Resendez, Norma (Israel) Torres, Gabriela (Jose) Tovar, his father Clemente (Celinda) Solano, his mother Ma. Guadalupe Solano, 6 nieces & nephews, many cousins, aunts, uncles & lifelong friends.